June 18, 2019 at 2:36 pm
#53727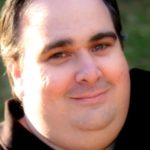 Matthew
Topics: 5
Replies: 292
Posts: 297
Hi Evan,
There is no script funciton that does this.
To achieve the result you are after in Optuma there are two ways to do it.  The first is to find a source that provides a list of sector constituents in a CSV file and import that list into Optuma:
https://help.optuma.com/kb/faq.php?id=1197
The other option requires you have access to Optuma Symbol Lists and ASX Fundamental data on your account. If you do you can open a Watchlist of the ASX Top 200 via the Optuma symbol list.  You can then add a column for Sector to the Watchlist and order the codes by that column.
Tick all of the codes that are in the Financials sector, then use the Open List As icon open a new Watchlist for just those codes.