July 8, 2019 at 4:31 pm
#53971
Trevor R
Topics: 118
Replies: 346
Posts: 464
Hi Peter,
Your script is finds the Bar that is 144 bars from the Pivot= 20 , whereas the Number Searcher finds 2 Pivots (set to Pivot = 20) that are 144 Bars apart.
The following chart shows the Pivot = 20 Labels, the Number Search set for 144 Bars/Pivot 20 and the ShowBars from your script and.
Note: that on the market displayed there are no results from the Number Searcher.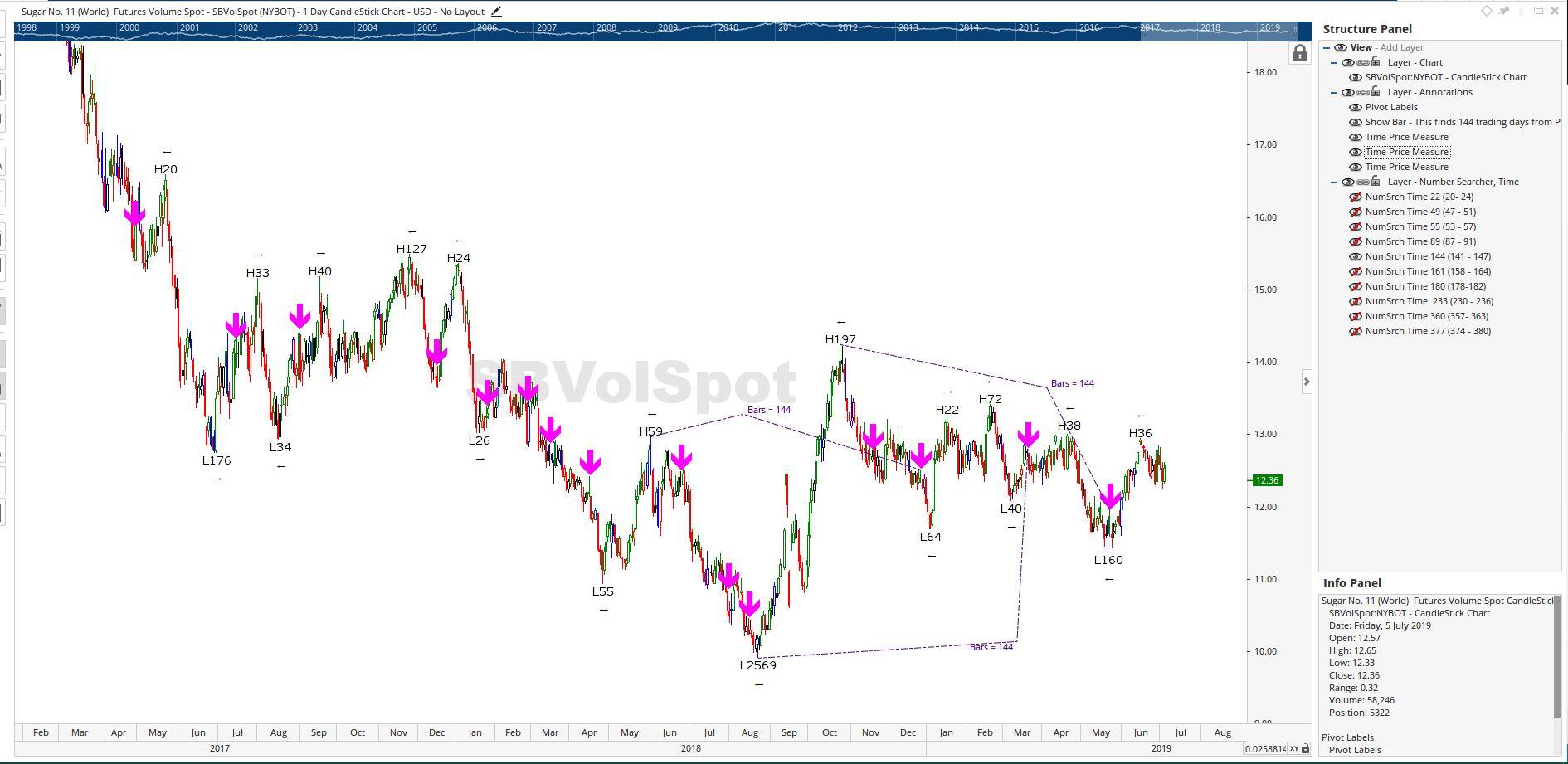 The next screenshot shows the Pivot Labels =11, the Number Searcher Pivot Label Properties > Min Pivot = 11 and your script set for Pivot = 11:
Make sure that your Script, the Number Searcher and Pivot Label tools are all set to the same Pivot value.
Cheers
Trevor