November 13, 2019 at 11:53 am
#55507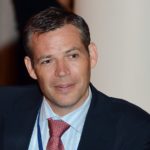 Mathew
Topics: 29
Replies: 1,474
Posts: 1,503
Hi Raeburne,
One thing to look at is User Defined Fields in a Watch list. What you can do is have a watchlist with all the codes you have a position in and then in the Watchlist type in your buy price.
That User Defined Fields is then available in scripting like any other fundamental field and you can script against that using the DataField() function.
Matt Humphreys did a couple articles on this – have a look at this and let us know if that does not do what you need.
https://www.optuma.com/working-with-edfs-part1/
Hope that helps
Mathew