November 18, 2019 at 10:34 am
#55613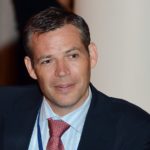 Mathew
Topics: 29
Replies: 1,471
Posts: 1,500
Hi Mandeep,
Firstly with the [1][2] question. It is whatever the base chart is unless you have "changed" the time frame. ie if you add this script to a Daily chart than [1] will be the previous day and [2] will be 2 days back.
Remember that even if the DataField has Monthly data, it will still have a value for every day of the month if you add it to a daily chart.
The way to get around that is to change the time frame. eg
Debt = Month(DATAFIELD(FEED=FD, FIELD=TotalDebt));
Another way you can do it is to use the Change() function. In there you can specify that you want to go back a year and it is smart enough to look at the dates to do that.
Hope that helps
Mathew