November 20, 2019 at 10:38 am
#55691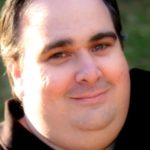 Matthew
Topics: 5
Replies: 310
Posts: 315
Hi,
The scanning manager will only show the first pass of the criteria (01-12-2009 in this instance) before it moves to the next code in the list, it won't show all hits within the last 10 years.
If you want to see where all passes have occurred you will need to use the script with the Show Bar tool, this will add an arrow on each bar that passes the script.
If there are bars you find still not passing that you expect to see, i'd suggest splitting the script up into the 3 individual components (C1, C2 and C3) in Show Views below the chart, that way you can see which criteria isn't passing on that date and work towards adjusting that criteria to suit the setup you're after (example below).