December 28, 2019 at 2:17 pm
#56623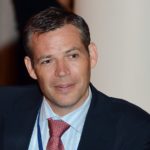 Mathew
Topics: 32
Replies: 1,600
Posts: 1,632
Hi Jeff,
I've thought a lot about this since doing the courses. I've always come back to the question of how to display the results. One way is a variation of the Correlation Grid. The other is like the way we display Autocorrelation – but that causes confusion as it is a display which is independent of the data which is above it.
I'll make some time to review this in the new year.
All the best
Mathew
1 user thanked author for this post.
Jeffrey A.