January 13, 2020 at 10:27 am
#56687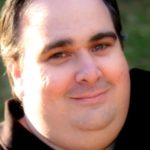 Matthew
Topics: 5
Replies: 317
Posts: 322
Hi May,
Thank you for your post.
The GPL has been updated in the current beta and not all of the articles have been adjusted to reflect the new changes. The Planetary Average option of the GPL will only allow the selection of two planets. The article has been updated now to reflect this.
I've replicated the Price Unit issue reverting to 5 now and have logged it with our developers for review.