August 10, 2020 at 4:21 pm
#59279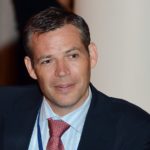 Mathew
Topics: 28
Replies: 1,442
Posts: 1,470
Hi Trevor,
I moved this into a new thread as I did not want multiple topics in the PPO thread.
Re Group: Doh! I forgot to specify the group where I wanted this. It will move to "Levels" in an update soon.
I always use Gann Swings – I can not see anything on the pivot labels selection so I'll get that looked at.
All the best
Mathew
1 user thanked author for this post.

Trevor R