August 17, 2020 at 3:14 pm
#59446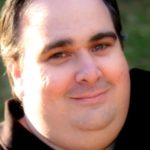 Matthew
Topics: 5
Replies: 293
Posts: 298
Hi,
There area few items in the script that can be adjusted.  The first is regarding the Close(v1).  You can just use V1 without needing to wrap the Close around it. The second is the GETDATA functions were setup to use time frame overrides.  Unless you are mixing time frames this should be left as default.
I made these changes and the scripts seem to work as expected:
You can see the results match between both charts (XAO directly, and the WES Equity using the GETDATA() versions).
Sample workbook attached.
Attachments:
You must be logged in to access attached files.