August 18, 2020 at 2:40 pm
#59474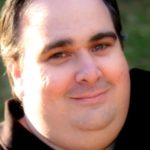 Matthew
Topics: 5
Replies: 295
Posts: 300
Hi,
A centered moving average plots the current averages value at the mid point of the range being averaged. For example, if you used a 14 period moving average, the current days average would be plotted 7 bars ago.
The nature of this calculation means the line of the Moving Average halfway after the range being measured (7 bars in this case) is dynamic, and will change each day as new data comes in.
A good way to see this is to take a 14 day SMA and 14 day CMA on the same chart. Offset the 14 day SMA by -7 and you will see both MA values match (or are very close).
This MA Style is mainly used in Cycles Analysis to help in determining cycle length. It is not used as a calculation in systems because the final value can change. Due to the dynamic nature of the MA line after the midpoint, this type of Moving Average is not suitable to be used on back testing.