August 20, 2020 at 11:57 am
#59573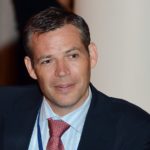 Mathew
Topics: 28
Replies: 1,451
Posts: 1,479
Hi Mandeep,
ValueWhen gives the price value when that event happens. See Here https://help.optuma.com/kb/faq.php?id=1048
Because that is a value, you can not use it in the IF statement. That first item in the if must be a true false result (or at least 0 or 1)
I added "ad1" as a separate variable so it can be used in the ValueWhen and the If.
//Get the value when ADX CA 30

//Calculate trailing below the low on the date of the ADX move

v1

=

RATCHET

(

(

LOW

(

)

–

3.5

*

atr

(

)

)

,

START

=

$

v

)

;

v2

=

st

(

MULTI

=

7.50

,

BARS

=

20

)

;
All the best
Mathew