August 22, 2020 at 8:42 am
#59625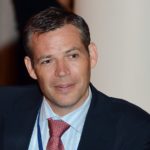 Mathew
Topics: 28
Replies: 1,451
Posts: 1,479
Hi Thomas,
Why use ACCSINCESIGNAL()?  Why not use ACC()?
Since you are using 1970 as the start, you will never get a signal to start from if your data does not go back that far. Because of that, nothing will be accumulated.
We'll have a look at the code plugin and see what is going on.
All the best
Mathew
1 user thanked author for this post.

Thomas