September 12, 2020 at 5:48 am
#59903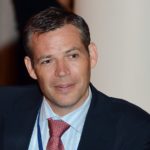 Mathew
Topics: 28
Replies: 1,442
Posts: 1,470
Hi Sam,
Everything is technically possible but it comes down to whether we can make the business case for it. In this case, Short Interest data is incredibly expensive.
I'm always happy to invest in new services but I have to know that there is ROI and that I am not putting the financial stability of the company at risk.
There is a major data overhaul which we are starting. It will take a few months and we are moving to more reliable suppliers for some data-sets. I'll ask the questions of the new suppliers but can not promise anything at this stage.
All the best
Mathew
2 users thanked author for this post.