September 28, 2020 at 8:55 am
#60116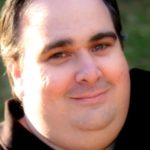 Matthew
Topics: 5
Replies: 309
Posts: 314
Hi,
The WithinRange() function allows you to find where a value is within x% of another value.  For example a Close within 2% of a Moving Average.
WITHINRANGE

(

V1

,

V2

,

PERCENT

=

2.00

)
The shaded green zone in the following example shows where the script triggers, when the Close is within 2% of the 80SMA (within the blue dashed lines).
More information: https://help.optuma.com/kb/faq.php?id=1038
This reply was modified 3 weeks, 2 days ago by

Matthew

.