October 6, 2020 at 9:20 am
#60201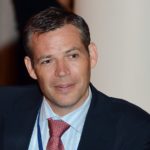 Mathew
Topics: 29
Replies: 1,474
Posts: 1,503
Hi Deepak,
No that is not easily done. The issue is that we will not have the trades available in the watchlist. We can do it from the TradeList in the backtester because when we open the chart we can send the trades to the chart at the same time.
One possibility may be with a tool – but I will need to look at that when I can start that work.
All the best
Mathew
1 user thanked author for this post.

Deepak Gharpure