October 9, 2020 at 9:53 am
#60263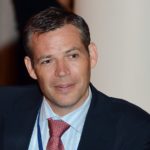 Mathew
Topics: 29
Replies: 1,472
Posts: 1,501
Hi Stephen,
I'll add that to the list – I have no ETA though as I doubt it will make 1.7.
An alternative right now would be to create custom codes for each (hopefully there are not too many). And then use those in the correlation grid.
More information here https://help.optuma.com/kb/faq.php?id=726
All the best
Mathew
1 user thanked author for this post.

Stephen Andersen