October 12, 2020 at 8:44 am
#60304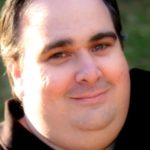 Matthew
Topics: 5
Replies: 310
Posts: 315
Hi,
If i apply a Show Bar using your script directly to the ADX window, i get the same results you are seeing.  This is because the Show bar is not referencing the charts data, it's referencing the ADX.  So you end up with an ADX of an ADX, throwing the results you see out.
Delete the Show Bar from the ADX and apply it to the chart directly.  Use your script and adjust it to display as a Line (across all views) and you will see that it will show the expected results.
Attachments:
You must be logged in to access attached files.
1 user thanked author for this post.

Joshua Jones