October 26, 2020 at 9:55 am
#60573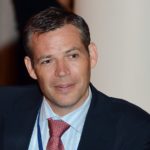 Mathew
Topics: 32
Replies: 1,590
Posts: 1,622
Hi Thomas,
It seems you answered your own question. You have a way of doing it and you can also use the Script Function to reference other scripts. The Analysis Cluster tool is for building a "weight of the evidence" style indicator where you want to see the components which lead to the final result.
There will be no referencing of the AC result in other scripts as that would be a massive project and you already have a solution.
All the best
Mathew
1 user thanked author for this post.

Thomas