October 26, 2020 at 11:04 am
#60576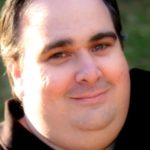 Matthew
Topics: 5
Replies: 317
Posts: 322
Hi,
If you want to check what the start / end of a weekly bar is using you can setup a generic rolling CSV code of Monday – Sunday bars using dummy values for a few weeks and import it into Optuma.
You can then compare daily to weekly values to see what is being used for Open and Close of the weekly bars.
Here's an example, it shows that the Weekly bar begins on a Saturday, and ends on a Friday…
There is no way in Optuma to override this (having a weekly bar begin from a different day), it's built into the data management of Optuma.  If it's something you'd like to request as a feature please add the details via the Feature Request section of the forum.