November 16, 2020 at 10:23 am
#61080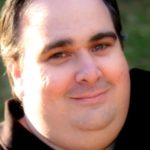 Matthew
Topics: 5
Replies: 317
Posts: 322
Hi Thomas,
You can do this using the Custom colour scheme rather than Positive / Negative.
In the following example i have a script setup to show Blue when the value is > 50 and red when it is < -50, with the values in between showing black.
More information on custom colours can be found here: https://help.optuma.com/kb/faq.php?id=862
1 user thanked author for this post.

Thomas