November 30, 2020 at 9:30 am
#61419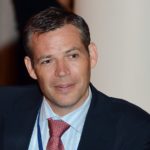 Mathew
Topics: 32
Replies: 1,654
Posts: 1,686
Hi Stephen,
How much variation would you have between the planets?
This is not a trivial task – I think it would cost us over $20k to build so unless there are a massive number of requests, I have to be upfront and say I don't think it will ever get high enough on the development schedule to get done.
In the mean time, I would suggest having a could versions of the tool on your tool bar with the separate settings that you need.
All the best
Mathew