November 30, 2020 at 9:34 am
#61421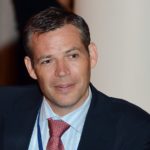 Mathew
Topics: 32
Replies: 1,650
Posts: 1,682
Hi Yan,
Ah yes, I see that Fib Channels is not working correctly. In the future, if there is a specific tool which is not working correctly on Log charts, just send a ticket to the support desk. That is a bug which needs to be fixed, not a request for a new feature.
I'll log this for the next major update.
All the best
Mathew
1 user thanked author for this post.

Yan