December 14, 2020 at 10:41 am
#61723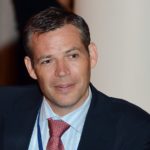 Mathew
Topics: 32
Replies: 1,654
Posts: 1,686
Hi Francesco,
Thank you for your kind words.
Some thoughts:
Why do you base your rules on "whole numbers". There is some evidence to suggest that whole numbers are psychological support and resistance levels, but usually, that is more in the area of indexes making new all-time highs etc. I can think of no reason why a trade with all the other qualifications would not work just as well at any price.
I would suggest a deep signal analysis study to see if this is indeed something which has a high probability of gain. Without doing signal testing, we are prone to confirmation bias and selection bias when we visually inspect charts.
The big issue we will have is that all the Optuma testers are for daily time frames and higher. The main reason for that is that we do not provide the data and testers need to have very clean and precise data. The secondary reason is that in 25 years of providing these services, I've seen who survives in the markets and who does not. Generally speaking, intraday traders do not survive, while daily and weekly traders are still using our services more than 20 years later. You certainly may be the exception, but the probabilities are stacked against you.
On top of point 2, we do not have the options data to confirm this either. We are adding in options data as daily, but we do not have the intraday data to do so.
 Data aside, you need to be able to define terms like "Congestion" mathematically. What determines if it is in congestion and can it be scripted? You need to define exactly what congestion looks like.
At this point, Optuma will not auto-trade for you. Our tools are focussed on the analytics and the statistical justification behind a trading decision. As we move to web-based solutions over the next few years, that may change, but no time soon.
I think the idea of using futures volume as a proxy for Spot volume is very interesting. Again, there would need to be a lot of research into it to see what the leading effect of the futures has. It would almost be a correlation study between Futures Volume and Spot Price.
In summary, I think this would take a lot of work. We'd need to get the data downloaded for the FX pairs and the Options. We'd need to define all the rules. I'm sorry to say but it does not look like we can help you achieve all that you want to do.
All the best
Mathew