December 15, 2020 at 10:32 am
#61752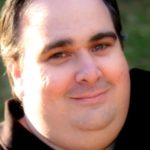 Matthew
Topics: 5
Replies: 326
Posts: 331
Hi Michael,
We've been looking at the script and there is nothing obvious to change in order to increase the speed.  The BS variable line is a recursive call, meaning it has to do a full process for each bar, which will slow things down a lot.
We are working on optimizing this in future updates to Optuma.
For now, there are no adjustments we can recommend to increase the speed of the script.
1 user thanked author for this post.

Michael Silber