January 19, 2021 at 8:54 am
#62061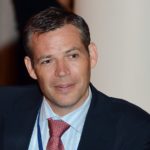 Mathew
Topics: 32
Replies: 1,707
Posts: 1,739
Would the same objective not acheieved by High() > High()[1] as above
Yes, but what Darren has done is more efficient. In the case of a "High" function, it is not a big deal, but with other functions (eg Like Optex()) it makes a huge difference. By using variables the calculation is only done once.
struggle is represent the moving market price.
Always create scripts in steps and check on a chart that it is doing what you expect. Add Darren's script to a Show Plot tool and see if it is the level you want. Then you can always update it to
C1

=

IF

(

H1

>

H1

[

1

]

,

H1

[

1

]

,

0

)

;
All the best
Mathew
1 user thanked author for this post.

Hedgehog