February 8, 2021 at 3:47 pm
#62371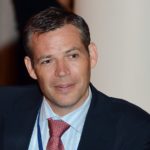 Mathew
Topics: 32
Replies: 1,704
Posts: 1,736
Hi Jason,
Thanks for your comments. It is something which I will consider as we continue to evaluate all that we do. I've been away for a week.
You've posted in the general software forums instead of the CMT forum, that is why some replies were more software focussed, but some of the people who have replied (rather bluntly) have also done the CMT.
I agree that the material is not all at the standard which I would like and we are planning a major recording of all the material in 2022 and 2023. To do this we are building a new education platform and a new studio in our Brisbane offices this year. To Julie's point,  I also have to make sure that the software we produce is the very best it can be and make business decisions across the board. I'd love to continually do both all the time, but that is not how I work. At this stage, we are recording material as the curriculum changes, but I will not rerecord older sessions —which still address the learning objectives of the chapter— until we are ready to update them all.
Your standards must be very high – and that is good – I wish I had the resources to do everything perfectly.  I think the hardest decisions I have to make in business is when that last effort will take too many resources which we do not have. In the software, there are things I would love to improve and reorganise, but I know that the small gain just is not worth the development cost and the inconvenience it will cause our clients. In the videos, I usually do them in 1 take. So redoing a long video for a small mistake —which we can address in the notes or verbally— is not something I can do right now. That is something we will change in the next iteration where we record in shorter sessions, but this is what we have right now.
As a reference, we have taught over 2,000 CMT candidates, and yours is only the 3rd criticism which we have received. I would rather no criticism, but I have to accept that there will always be people with better skills than I can hire when it comes to production. I'll do the best I can.
I've only operated 1 business, this one. I started it when I was 26 and have been running it for nearly 25 years now. I totally accept that I've made bad decisions (and will probably make more), but I'm also pretty proud that we have maintained a strong business through Dot Com, GFC, and the flight to passive management through the last decade. On top of that, we've been able to help CMT candidates when no one had produced any material to help them.
My heart is to help people, be that our software clients, or CMT candidates. And I'm happy to work with people, but I don't have the thickest skin. If you want to attack me, then fine, but don't be shocked if I adopt Michael's sentiment. If you need help, and are willing to communicate with us in a professional manner, then I am more than happy to help however I can.
All the best
Mathew
1 user thanked author for this post.

Thomas