April 8, 2021 at 8:10 am
#63374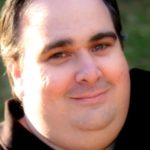 Matthew
Topics: 5
Replies: 366
Posts: 371
Hi,
A script can only output a number (except for some special functions like Candlestickpattern).  You can setup custom labels via the Watchlist however:
https://help.optuma.com/kb/faq.php?id=967
With this you could build a script with 5 different outputs (for example) and use the Watchlist Custom labels to convert the different numbers into text.
This reply was modified 1 month ago by

Matthew

.