April 9, 2021 at 9:22 am
#63391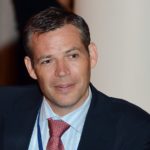 Mathew
Topics: 36
Replies: 1,810
Posts: 1,846
Hi Jeff,
Adding tax is something I would like to do, but it will be after all the other work. Essentially, tax would need a simple rate on realised gains – realised losses within a fiscal period. You'll need to add in the end of the fiscal year and the expected pay date and then that amount will get deducted from the available cash.
There also needs to be check-boxes on whether prior losses are carried forward (not true in all jurisdictions).
All the best
Mathew
1 user thanked author for this post.
Jeffrey A.