April 12, 2021 at 9:28 am
#63423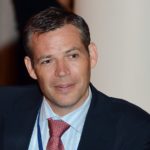 Mathew
Topics: 36
Replies: 1,810
Posts: 1,846
Hi Robert,
We have a job in the system to extend what we have done with Correlation, Alpha, Beta to other tools. We're getting to the pointy end of the next major release cycle and I do not expect to see it in the next release. It is marked for the following release towards the end of the year.
I'll add you to the job so you will get notified if anything changes with it.
Remember that you can do this with scripting now.
eg Week(MA(Bars=10)) would be a weekly version of the 10-period moving average.
All the best
Mathew