April 22, 2021 at 9:25 am
#63622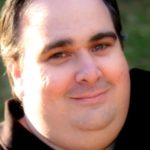 Matthew
Topics: 5
Replies: 366
Posts: 371
Hi,
The problem is with the script using Last().
That function will use the last closing price of the chart for all dates covered.  Here is an example of the same script on a Show View, see how the blue line for Last() is horizontal.
To achieve the result you are after you need to change Last() to Close()


M1

=

MA

(

BARS

=

20

,

STYLE

=

Simple

,

CALC

=

Close

)

;
Once this is done the breadth code returns the expected results.