April 29, 2021 at 8:50 am
#63684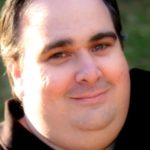 Matthew
Topics: 5
Replies: 366
Posts: 371
Hi,
I can't see the specific Pivot properties you are using, so i have used the standard setups for now. I have been able to setup a scan that produces results for a 5 year time frame, where the Close of the last bar is within a 5% range (above or below) the Pivot line.
The script i used was:
WITHINRANGE

(

V2

,

V1

,

PERCENT

=

5.00

)
The scan settings i used were:
I used the ASX Top 100 to scan as I don't have your CSV data set.  10 results were returned, and when i checked the charts manually, I can confirm the results returned are correct, each close was within a 5% range of the Pivot line (blue shaded zone).