April 29, 2021 at 3:02 pm
#63690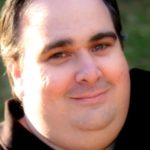 Matthew
Topics: 5
Replies: 366
Posts: 371
Hi,
I think the script is working as you wanted, it does refer to the previous bars pivot value.  You can confirm by placing the Pivots tool (not Pivot Points) which dynamically tracks each pivot movement on a per bar basis.
You will see the pivot value for that bar is the one being referenced.  You can also confirm by using a Show Plot with the same script, but displaying the V1 Line.
1 user thanked author for this post.

Yan