December 29, 2021 at 11:12 am
#67034
Matthew
Topics: 5
Replies: 616
Posts: 621
Hi,
I would use a mix of the LAST(), TIMESINCESIGNAL() and NONZERO() functions to get this result.
//Find Days Up Last Value

//Find all instances where past DU values are the same as the current value

//Measure bars between each instance

V4

=

NONZERO

(

TIMESINCESIGNAL

(

V3

)

)

;

//Add one if you want to include the trigger day
On the chart / watchlist the above script would look like this: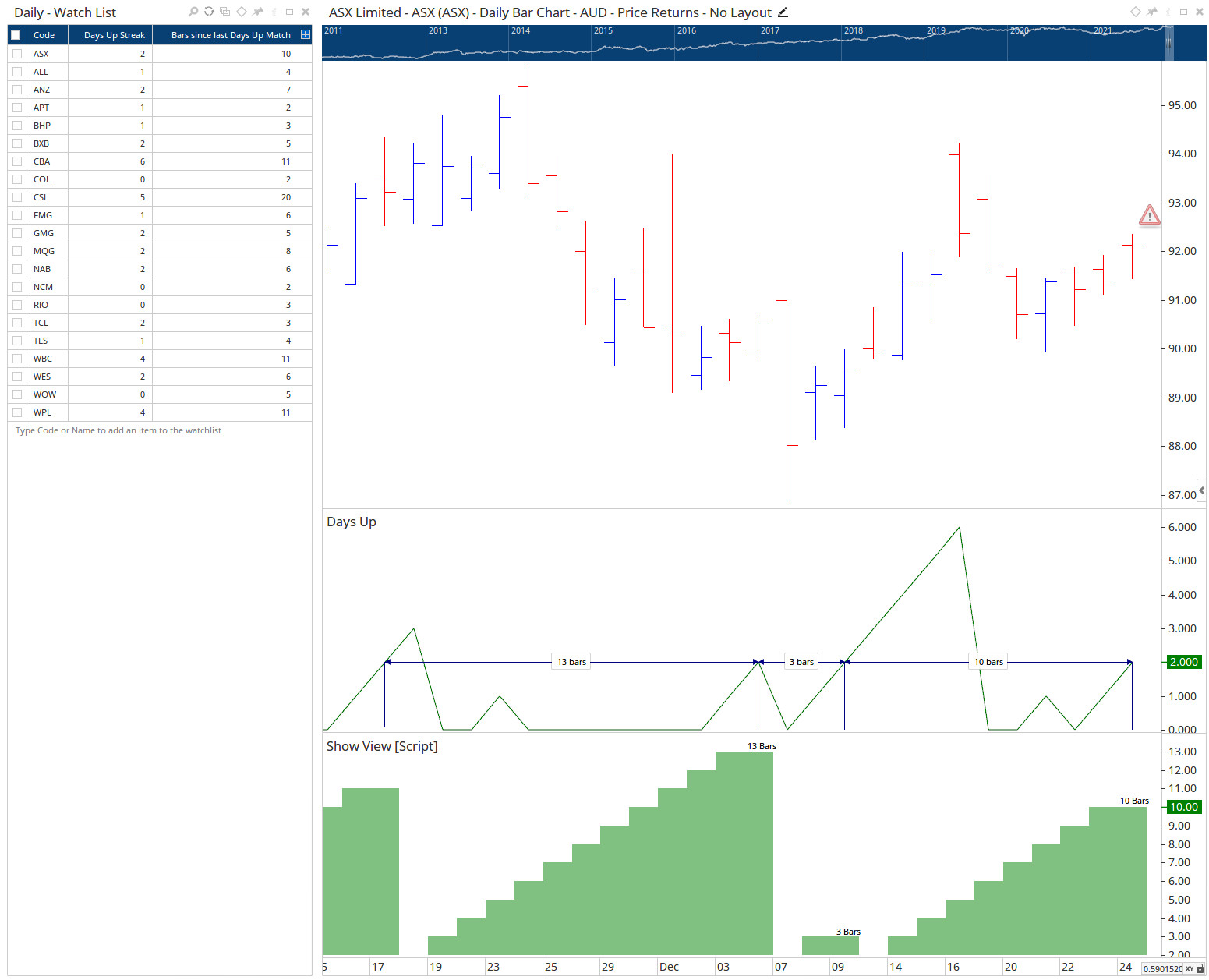 In the above example the current Days Up Streak is two, which last occurred 10 bars ago.
This script is dynamic, it will take the current Days Up streak value, and find when that same value streak last occurred.
1 user thanked author for this post.
Thomas